If you are reading this you are most likely coming from Facebook. Welcome! This is written and styled in a way that is cohesive with the rest of the site since this might be made public one day. The bio references sketching at shows. 
It is no secret that Stephen Brodsky's music inspires me. I have come to realize that his music evokes ideas and concepts more than any other artist I listen to and has been the inspiration for many of the finished pieces posted. Since there are countless pieces in my sketchbook inspired by his work and those crazy nights that will most likely never be made I have decided to share some of them. 
As previously touched on slightly, I am inspired by music and the atmosphere at shows and often a sketchbook is with me to capture the fleeting thoughts between sets. Other times I will hear a song and get an idea, either organically or as part of a design prompt. The rough scribbles are refined, organized, and transferred onto a new piece of paper which is then put in my main sketchbook. 
Jewelry doesn't usually come to me as full flushed out pieces, it comes as concepts. Things a piece should have or should look like, sometimes a curve if I'm lucky, but rarely does an image goes with it. Although you don't need to be a fan to make sense of these check out the songs noted if you would like a little more context. 
December 2013, The Gutter, Brooklyn, New York
Many ideas derived from that night including the Winged Collection and possible ways to approach designs that had been abandoned. Since I drew on both sides of the paper most ended up being transferred. Winged is the only piece on this page that has been fabricated.
"The Part of Me That Never Cries",
Unreleased
(Soundcloud)
"Seafrost",
Live Airwaves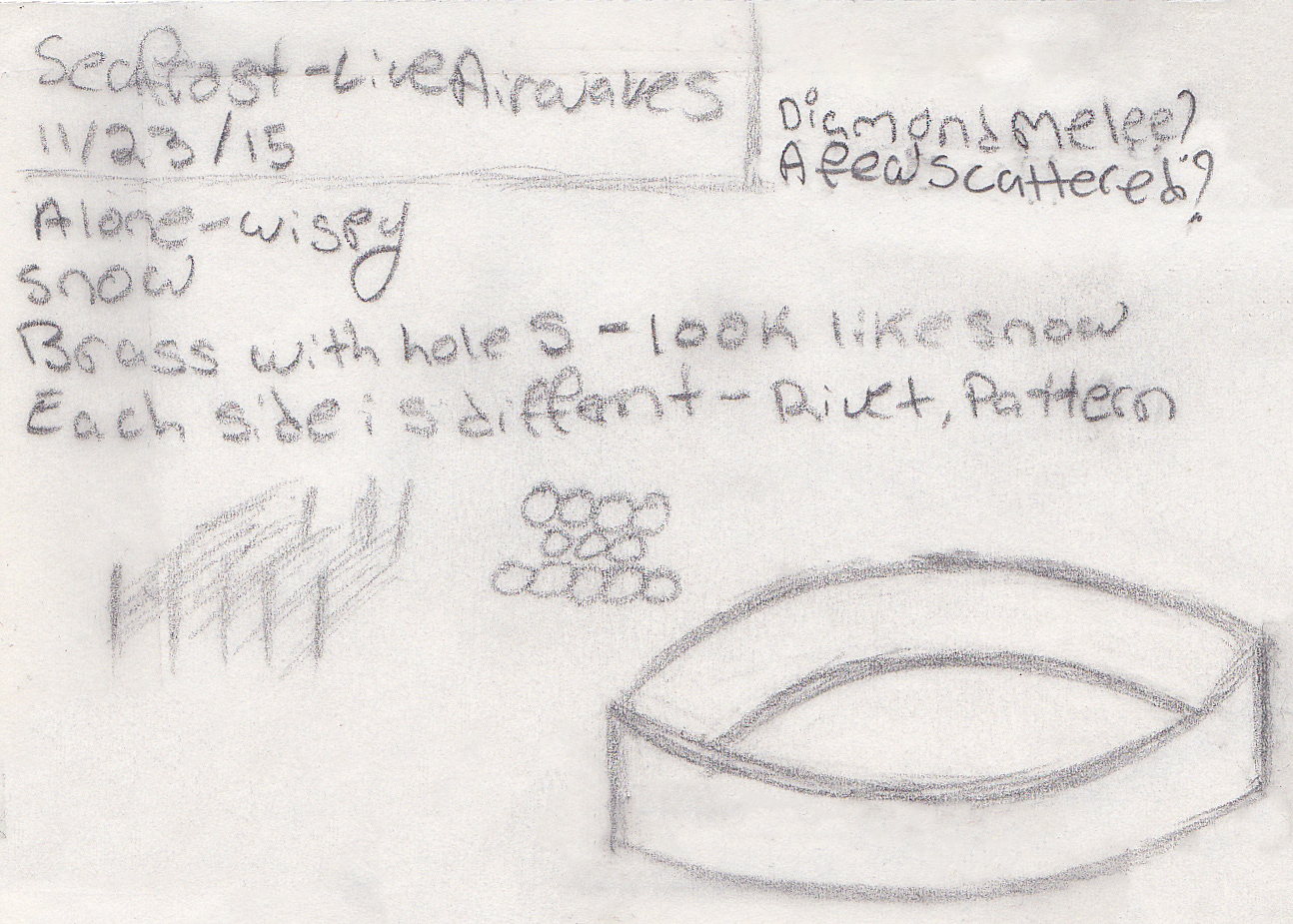 "Stained Silver",
Antenna
Ah yes, Brighter Fate. This should technically have it's own section.